Choosing a home isn't just about the four walls you live in; it's also about the community and neighborhood that surrounds you. Vilas Javdekar One Avenue, situated in Pune, India, offers not only exceptional living spaces but also a vibrant neighborhood that enhances the overall quality of life. In this comprehensive guide, we'll take a deep dive into the neighborhood around Vilas Javdekar One Avenue, exploring its amenities, culture, educational institutions, healthcare facilities, and much more.
The Prime Location
Vilas Javdekar One Avenue enjoys a prime location in Hinjawadi, Pune's thriving IT and business hub. This strategic location not only makes it an ideal choice for professionals working in the area but also provides easy access to some of Pune's most prominent destinations. The nearby Mumbai-Pune Expressway ensures swift connectivity to both cities, making it convenient for residents who often commute for work or leisure.
Educational Excellence
Families with children will find the neighborhood around One Avenue particularly appealing due to its proximity to renowned educational institutions. Hinjawadi and its surrounding areas are home to a plethora of schools and colleges that cater to various educational needs. From prestigious international schools like Symbiosis International School and Blue Ridge Public School to esteemed engineering colleges such as Symbiosis Institute of Technology, parents have access to a wide array of educational choices, ensuring their children receive quality education close to home.
Healthcare Hub
Healthcare is a critical aspect of any community, and Hinjawadi doesn't disappoint. The neighborhood boasts some of Pune's best healthcare facilities, including multi-specialty hospitals and clinics. Residents of One Avenue have peace of mind knowing that they have access to top-notch healthcare services. Hospitals like Ruby Hall Clinic and Lifepoint Multispecialty Hospital, known for their exceptional medical care, are located nearby, ensuring prompt medical attention when needed.
Recreational Delights
Life isn't all about work and responsibilities; it's also about having fun and enjoying your free time. The neighborhood surrounding One Avenue offers a range of recreational options that cater to people of all ages and interests.
For nature enthusiasts, the Biodiversity Park and Maan Lake provide serene settings for leisurely walks and picnics. Adventure seekers can explore the adventure parks and trekking trails in the Sahyadri hills, which are just a short drive away.
For those who enjoy shopping and entertainment, the Xion Mall, D-Mart, and numerous other retail outlets and cinemas offer a wide variety of options. Foodies can savor diverse culinary delights at the numerous restaurants, food courts, and street food stalls spread across the neighborhood.
Culinary Adventures
The neighborhood surrounding Vilas Javdekar One Avenue is a haven for food lovers. The culinary scene here is diverse and vibrant, offering a wide range of flavors and cuisines to satisfy every palate. Whether you're craving traditional Indian dishes, international fare, or local street food specialties, you'll find it all just a short drive away.
From fine-dining restaurants that serve gourmet delicacies to charming cafes where you can savor a cup of artisanal coffee, the culinary landscape around One Avenue is a delightful exploration for food enthusiasts.
Connectivity
Connectivity is a crucial factor in today's fast-paced world, and Hinjawadi excels in this regard. The neighborhood enjoys excellent connectivity to other parts of Pune through well-maintained roads and public transportation. The presence of major IT companies and business parks has also led to the development of robust transport infrastructure, ensuring that residents of One Avenue can easily commute to work and other parts of the city. The Pune-Mumbai Expressway provides convenient access to both cities for business or leisure travel.
Green Spaces and Serenity
Amidst the urban hustle and bustle, the neighborhood around One Avenue has managed to preserve pockets of greenery and serenity. Residents can enjoy tranquil walks in nearby parks, taking in the beauty of well-maintained gardens and green spaces. These natural oases provide a peaceful escape from the daily grind and offer a breath of fresh air in the midst of city life.
The presence of green spaces and recreational parks also creates a harmonious balance between urban living and nature, making it an ideal setting for families, nature lovers, and anyone seeking a calm retreat.
Cultural Diversity
The diversity of the neighborhood is another highlight. Due to its status as an IT hub, Hinjawadi attracts professionals and families from all over India and the world. This cultural melting pot has led to a rich and diverse community where people from various backgrounds come together to create a vibrant and inclusive atmosphere. This cultural diversity is reflected in the variety of festivals, events, and cultural celebrations that take place in the neighborhood throughout the year.
Safety and Security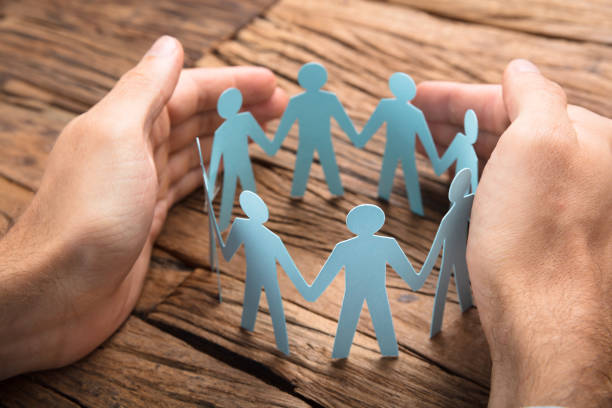 Safety is a top priority for any community, and the neighborhood around Vilas Javdekar One Avenue takes this seriously. The presence of reputable companies, residential complexes, and a dedicated local police force ensures that the area remains safe and secure for residents and visitors alike. The vigilant security measures provide residents with peace of mind and contribute to the overall sense of well-being in the community.
Future Development
As the IT sector in Pune continues to grow, so does the neighborhood around One Avenue. The area is witnessing ongoing development and infrastructure improvements, ensuring that residents will continue to benefit from the evolving amenities and services. The future holds the promise of even better connectivity, enhanced recreational facilities, and a thriving business ecosystem, making the neighborhood an attractive destination for individuals and families alike.
A Community of Dreams
In conclusion, the neighborhood surrounding Vilas Javdekar One Avenue is not just a location; it's a community of dreams. Its prime location, educational institutions, healthcare facilities, recreational opportunities, connectivity, green spaces, cultural diversity, safety measures, and ongoing development all contribute to creating a holistic and enriching living experience.
Conclusion
Choosing a home is not just about the property itself; it's about the life you'll lead in the community around it. With its strategic location and vibrant neighborhood, Vilas Javdekar One Avenue offers not just a home but a lifestyle that encompasses the best of Pune's offerings. Whether you're a young professional, a family with children, or a retiree looking for a peaceful retreat, this neighborhood has something to offer everyone.
As you consider your next home, remember that it's not just about the walls; it's about the world outside those walls—the neighborhood that shapes your daily life, the community that becomes an extended family, and the experiences that create lasting memories. In Vilas Javdekar One Avenue, you'll find a home that not only meets your needs but also enriches your life in every way possible. Welcome to a community where dreams come to life, and life is lived to the fullest.